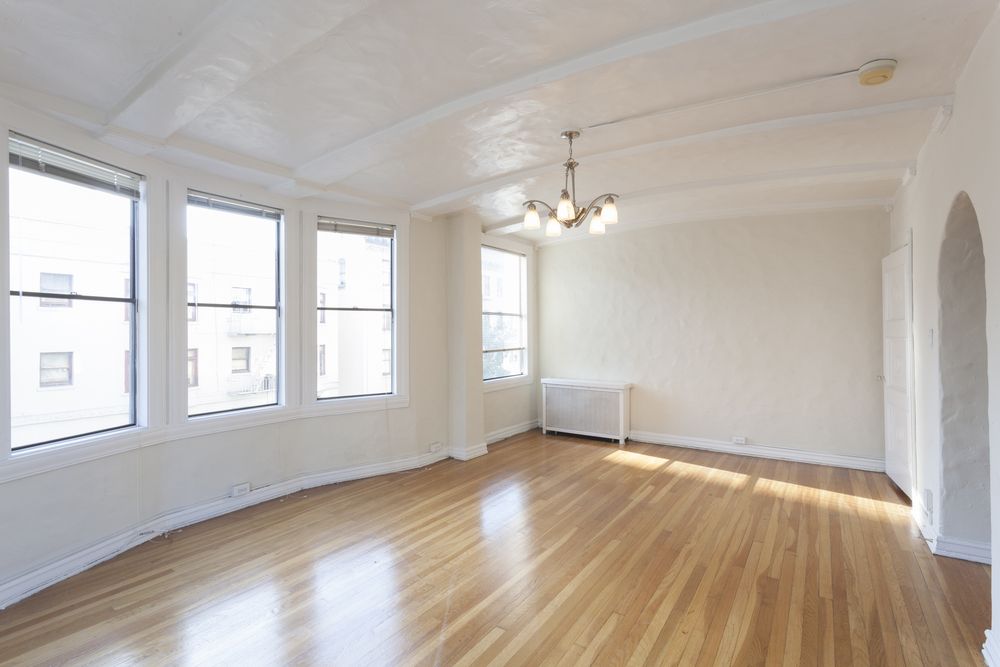 SERVICES
Are you unable to make up your mind between getting your wooden floor completely restored, or having a simple sanding and polishing job carried out? Have you got some delicate parquet flooring that needs a spot of tender, loving care but you don't know which service to go for? Here we have summarised the various wood sanding and finishing services in Battersea, SW8 that we offer our business and domestic customers, and we're certain that our Battersea floor sanding experts will be able to help you decide on the appropriate one. Contact us for a free consultation to find out more.
WOOD FLOOR SANDING
​

This popular service is available for all customers, domestic and corporate. Our Battersea in SW11, floor sanding and finishing team will carry out initial damage repairs to the floor and then use their specialist, dust-free sanding equipment to sand the top layers away and reveal the underlying wood.
WOODEN FLOOR RESTORATION
When wooden floors in Battersea have been concealed beneath dust and grime and carpets for years they really could do with some TLC to coax them back to full health and vigour. Our Battersea wood floor restoration team are experts at wood floor CPR, and can also offer invaluable advice on all aspects of repairs and rejuvenation of your wooden flooring.
WOODEN FLOOR STAINING
Our Battersea wood floor sanding team use the latest eco-friendly stains and varnishes to get the best out of your gorgeous floorboards, however neglected and unappreciated they may have been in the past. We have a huge range of colours available for you, from bright hues for the kids' rooms to warm and rich colours for bedrooms and reception areas. ​
WOOD FLOOR REPAIR
Repairing a wooden floor is not as big a job as restoring one and could cover anything from minor repairs to replacing some of the more damaged boards. Our wood floor restoration team in Battersea will make a full assessment of your current flooring and recommend what you need to do to restore it to life, and then they'll get on with the work whether it's a hallway or a ballroom.
WOOD FLOOR FINISHING
We have a range of excellent finishes to apply to your beautifully repaired and sanded floor. These include varnishes and lacquers for, waxing and staining materials and oils to absorb deep into the wood's heart. All of the finishes we use are eco-friendly too, so there's no worry about any harmful chemicals coming into your home or business. Where there are likely to be spillages we usually recommend varnishing to create a good, strong seal, whilst waxing penetrates deep into the wood to give it a rich tone and warmth, enhancing the wood's natural beauty.
GAP FILLING WITH SILICON, SLIVERS AND RESIN
Gaps in between the individual boards of a wooden floor are a great irritation because of the characteristic squeaking noise they make when they're walked on. But they can also prove costly in terms of heating bills. Those gaps need to be filled as part of the repair work that the Battersea sanding and finishing experts carry out before doing any sanding down and finishing.
​WOOD FLOOR MAINTENANCE
You floor should certainly last quite a few years when we've finished treating it. However, a certain amount of maintenance will be needed to keep it in good condition over those years, although very little effort is required for this. Every couple of years it should be polished, for instance, and buffed. In areas of high traffic this may need to be carried out annually.
​PARQUET FLOOR SANDING
Parquet floors are different from regular wooden floors as they consist of small, delicate wooden tiles. Parquet floors demand a sensitive touch and our Battersea wood floor sanding teams have the skills and experience needed to restore poorly maintained parquet floors and allow them to grace your home or office once more.
PARQUET FLOOR REPAIR
Repairing a parquet floor is less invasive than fully restoring one. Nevertheless, because parquet tiles are so delicate and oddly bonded you really need experts like our Battersea parquet floor repair team to carry out the necessary work.
​​PARQUET FLOOR RESTORATION
Restoring a beautiful parquet floor largely involves replacing individual parquet tiles. These are held in position with bitumen adhesive and can be the very devil to remove! Again, leave this type of precision work to the experts on our Battersea sanding teams in order to get the desired quality results.
​WOOD FLOOR POLISHING
Hardwood floors will in the end lose some of their shine, no matter how well you look after them. If all you want is to get them licked back into their old shiny condition you could forget the full sanding and refinishing treatment and just get them freshly polished. The floor will need to be buffed first to get it immaculately clean and dry to take the finish. Contact us to talk about this and any other of our Battersea wood floor restoration services.
​SCHOOL FLOOR SANDING
Schools have typically wide expanses of wooden flooring in their halls and corridors and the traffic they have to put up with is considerable. Our specialist teams in Battersea have the equipment and expertise needed to work in such challenging settings and ensure that the floors perform all that is expected of them, above and beyond the call of duty. We can do the work during school breaks so that your disruption is equally minimal.
​COMMERCIAL FLOOR SANDING
Because the first thing a new customer usually notices when arriving at your offices will be the flooring, keeping this looking fresh and smart should be an important consideration for you. Our Battersea commercial floor sanding team ensures that it will look great all the time, and they can visit outside of normal hours to minimise disruption.
FINISHES AND SEALS
Our finishes and seals are all non-toxic and eco-friendly. This is part of our green pledge, as is our use of energy-efficient, dust-free equipment. It takes our specialist knowledge and experience to apply a finish evenly and correctly to give you the result you're looking for.