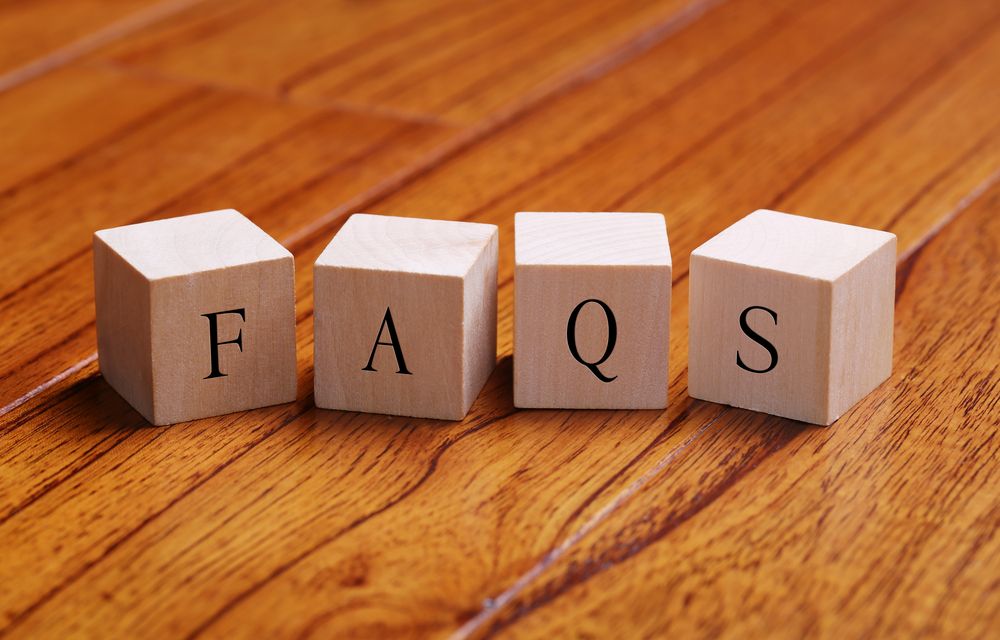 FAQS
Have you got any questions regarding sand flooring in Battersea, SW8? We're pretty sure you must have, so we've gathered together some of the ones that keep recurring with our customers. If any of your questions are not on the list then just give us a call or contact us via email and we'll be delighted to answer them for you.
WHAT'S SO GOOD ABOUT A WOODEN FLOOR?
​

We simply don't know where to start answering this one! In a nutshell, wooden floors not only look fantastic but there are plenty of practical advantages to them as well. They're supremely hygienic and hypoallergenic and they're no friend of parasites and unpleasant odours, so they're excellent if anyone in your house suffers from asthma or allergies. You'll find them a doddle to maintain and clean, and they're a superb complement to any home or business in the Battersea area or elsewhere for that matter.
WILL THERE BE CLOUDS OF DUST EVERYWHERE?
Some dust will inevitably be produced when floors are being sanded. Having said that, it is now not nearly as much used to be generated in the past, because we use the latest dust-free equipment to keep it to a bare minimum. Our dust-extracting machinery is the latest and best on the market in this and all other respects. We will also take precautions such as taping over gaps in doorways to other parts of the building and isolating places like stairwells with plastic sheeting, as well as cleaning up thoroughly when we're through, so dust will not be a problem for you.
WHAT FINISH SHOULD WE USE?
Every wooden floor is different and will often determine the type of finish that is most appropriate to its character. There is not really much to choose between using oil, varnish and wax for a normal domestic floor that experiences average traffic. Heavy-duty industrial finishes will, on the other hand, be needed for floors in places like museums and schools, which experience a lot of wear and tear.
Varnish and wax finishes in the home will require periodic re-coating and some minimal maintenance. This is because whatever is used for the finish it will inevitably eventually wear out to some degree and patchy areas will get trodden in to the wood grain. The entire floor will then need re-sanding and polishing because local repairs are not practicable.
When you use oil on your Battersea wood floor in SW11, this is absorbed right into the heart of the wood instead of creating a surface barrier, so that dirt and liquid are repelled. Local repairs can also be done to areas that have become damaged, as these will blend seamlessly in. Re-oiling should be carried out more often than re-varnishing, though, but you should get away with not needing it for a couple of years.
WHAT'S WRONG WITH JUST USING A COLOURED VARNISH?
This question keeps cropping up. People tell us that in their local DIY store they see varnishes for wooden floors in Battersea that are coloured like oak or teak for example. Although using such coloured varnishes will certainly save on time and be more convenient in terms of application, there is one serious disadvantage to using them. This is that each coat as it is applied will be a bit darker than the one that went on previously, so what colour the floor will be in the end is largely a matter of guesswork!
The colour will also start to fade as the floor experiences normal wear and tear. The Battersea wood flooring team will protect the wood and the colour stain are both protected by the seal we apply, and so the stain will last for a lot longer. At the staining stage of the process there are several options that we'll apply to a small part of the floor so you can see what the final effect will be before we get on with it. The samples are sanded off when you've made your choice.
HOW WILL YOU FILL THE GAPS?
To fill in gaps between the floorboards we use very thin slivers of wood which are hammered or glued into place to make a snug fit, and these are then sanded down so that they are level with the rest of the wooden floor. Occasionally a filler will be used if the gaps are unusually small.